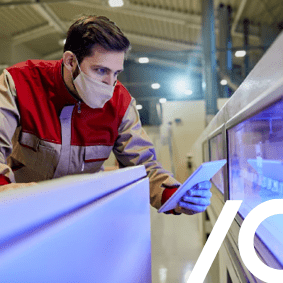 Continuous manufacture and crystallisation.
Continuous manufacture and crystallisation.
In medicine manufacturing, there is an urgent need to translate new molecules into high-value products through rapid predictive development pathways and integrated continuous manufacturing systems, enabling more personalised, responsive and flexible product provision through digitalised supply chains. Universities and global pharma companies are collaborating on new manufacturing processes that can make medication continuously but with small formulaic variations.
One key solution to the challenge of continuous manufacturing is having predictive design tools to reduce the time and cost of new product development. Rigorous product and performance analysis can help science-based manufacturing like this to apply predictive design tools to their process.
The Challenge Series: How do I analyse manufacturing data?