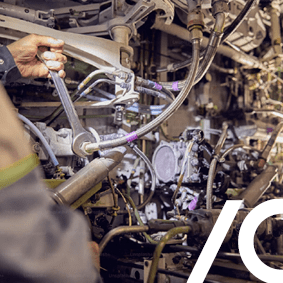 Production rate.
Production rate.
The global industry has to manufacture more aircraft, quicker. Suppliers must keep up. This means adopting new, better technologies across the board – new materials, 5-axis machine tools, intelligent tooling, digital twins, augmented and virtual reality and training.
Suppliers have to step up planning and scheduling to optimise their capex and eliminate bottlenecks.
How do we automate our factory?