Proven by
your peers.
Rocket Medical: The Right Therapy, LYNQ MES
Medical devices manufacturer, Rocket Medical, improve its planning, operational performance and prepare for full automation through LYNQ MES.
Rocket Medical specialises in the design, development and manufacture of medical devices, ranging from drain tubes to ease the suffering of lung cancer patients to disposable scissors and gynaecology and natal delivery equipment. These products are created from the injection moulding of plastics, using raw materials sourced from around the globe. Complex scheduling as well as a reliable view of the supply chain were key requirements for Rocket Medical.
Rocket employs just over 200 people at the Washington site, which extends to nearly 5500 square metres (60,000 square feet) and is its global centre of manufacturing. The production area includes a mould shop and injection moulding area, as well as Class A Clean Rooms for manufacturing and finished goods inventory. They needed a Manufacturing Execution System that worked for the plastics and rubber industry as well as meeting their specific planning and supply chain requirements. Download the full case study.
LYNQ MES at Rocket Medical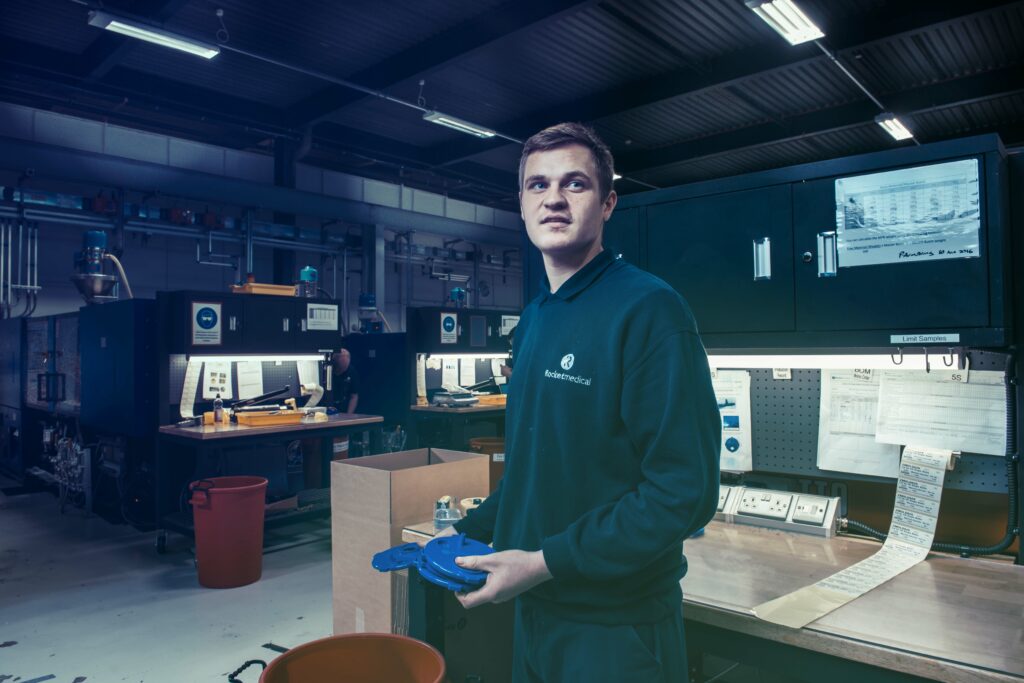 Key Benefits
Supply chain visibility – company is now able to respond quickly to market fluctuations whilst retaining visibility of production capacity.
Planning and scheduling – complex, multi-constraint, scheduling of both the injection moulding machines and mould to maximise output.
Resource management – balancing expensive production with the need for rapid availability.
LYNQ MES has enabled Rocket Medical to fulfil orders that previously would not have been possible and aided the companies expansion.
ROI from LYNQ MES
Analysis is beyond what was previously possible or even imagined. "Lynq MES is a lot easier for scheduling and for moving things around while providing a much clearer, more visual representation of our manufacturing operations." General Manager, Darryl Jordan.
Rocket now has the visibility and the supply of metrics to enable it to maintain its growth curve and exploit new markets effectively, with world-class planning, scheduling, tracking and analysis that ensures on time deliveries, in full, to customers all over the world.
Darren Johnston, Head of Mould Shop, comments, "Our performance has improved significantly since LYNQ MES was implemented, six months ago. Working with LYNQ has been a positive experience and a good driver for us."
"We are promoting ourselves, the company and our devices a lot better. We've won orders from some big customers and are seeing higher sales volumes. Planning is very important to the business because of the number of different products we make. We have to utilize our assets – including personnel – effectively"
Les Todd, Operations Director
Your industry.
Understood.
Unleash your potential.
One solution for effective
resource management.
"*" indicates required fields