LYNQ's MacMillan Coffee Morning
LYNQ used the opportunity to gather over a good cup of coffee and kindly donated sweet treats by LYNQ employees and the team at Arena Business Centres to raise money for the cancer organisation.
We were delighted to take part in raising the much-needed funds for an amazing charity. Our team at LYNQ rose to the challenge of baking (or buying, it still counts!) and contributing their time to a worthy cause. Businesses in Lancaster Arena Business Centre gathered and lined up for the spread of delicious cake, unsurprisingly it made for a very busy morning in the communal area at our Fareham offices. The Arena Business Centre, Lancaster Court, has recently undergone a refurbishment so it was great to gather people from all the different businesses in the newly decorated communal areas.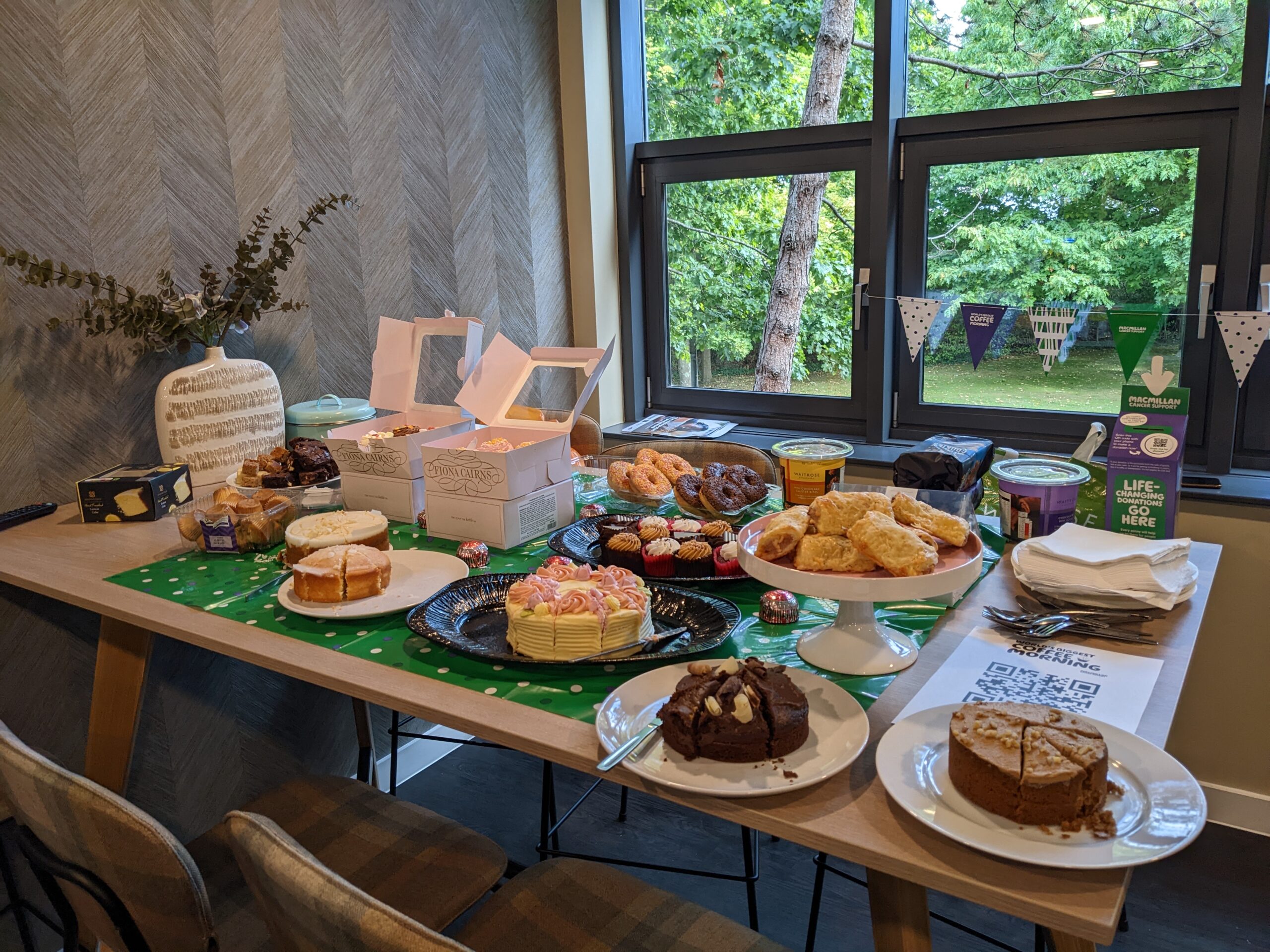 QR codes were being snapped and pounds popped into the donation box left, right and centre. An exciting moment was tallying up the total donations and achieving an exceeded target. We don't want to stop here.
Unfortunately, cancer is not going anywhere but support doesn't need to disappear. Millions of people with cancer count on MacMillan for physical, financial and emotional support. Donations, big or small can contribute to MacMillan's aim to provide this assistance. It was a welcomed opportunity to bring everyone together under a common cause, everybody knows someone or has a story of being affected by cancer, so the donations were thick and fast.
We are very pleased to announce that we raised just over £265. 98% of Macmillan's income is voluntary donations, they rely on events like this to continue their work so we are thrilled to have played our part in The World's Biggest Coffee Morning.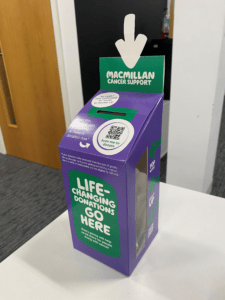 Our donation page is still open! Follow the link below if you haven't yet had a chance to donate: