LYNQ will be at Acumatica Summit 2024 – Discover Manufacturing Innovation at Booth 101!
As the anticipation builds for the Acumatica Summit 2024 held on 28-31 January  2024 at Wynn Las Vegas, we are thrilled to announce that LYNQ will be ready to showcase our latest manufacturing innovations.
The summit is full of industry leaders, forward-thinkers, and technology enthusiasts, making it the perfect stage for us to unveil the future of manufacturing operations management. Join us at Booth 101 for a glimpse into how LYNQ is transforming manufacturing technology with our Manufacturing Execution Management solution; LYNQ MES.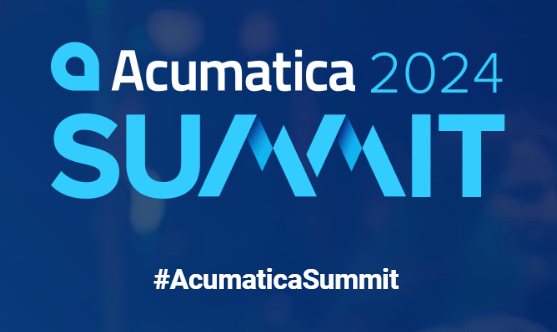 The Acumatica Summit stands as a pivotal gathering for Acumatica customers, partners, and industry analysts. Prepare for an immersive experience featuring captivating keynote presentations, networking sessions, and an array of insightful break-away sessions.
LYNQ will be showing how to achieve manufacturing excellence through our innovative MES solution, where shop floor data seamlessly integrates with Acumatica. Leveraging advanced planning and scheduling, LYNQ adds intricate and in-depth manufacturing planning functionality to Acumatica as well as data collection and analysis. Manufacturing workflows are optimised through providing unparalleled insights into where time and costs can be streamlined and machine data capture can be completely automated through the solution, digitally transforming your entire manufacturing operation.
Revolutionising Manufacturing Execution System (MES) software, LYNQ is configurable, intelligent, and quick to deploy. Empowering manufacturers globally, LYNQ thrives in today's competitive market by driving continuous improvement. Meticulously designed, developed, and deployed to superior standards, LYNQ achieves all this at a fraction of the typical cost of an MES solution.
Discover the future of manufacturing with LYNQ at Booth 101, here's what you can expect when you visit us at the Acumatica Summit 2024:
Cutting-Edge Solutions Showcase
Explore our cutting-edge MES solution designed to digitally transform your manufacturing organisation. LYNQ is committed to delivering solutions that drive efficiency and boost productivity.
Witness the power of LYNQ MES through a live demo. Our team of experts will guide you through the features and functionalities, providing real-world insights into how our solution can enhance your business operations.
Find out about how partnering with LYNQ alongside Acumatica can help you grow your business and target the manufacturing industry more effectively. LYNQ has an established and successful global partner programme, with generous commissions and a host of sales and marketing support. Find out more here.
Meet the LYNQ Team
Connect with the faces behind LYNQ. Our team of experts will be available to answer your questions, discuss your business needs, and provide personalised insights into how LYNQ can be tailored to suit your manufacturing requirements.
Check back soon to see when LYNQ will be showcasing our solution in the breakout sessions.
Stay Connected
Stay connected with LYNQ and join the conversation on social media using the official event hashtag #AcumaticaSummit2024 and #AcumaticaSummitLYNQ. Follow us on LinkedIn, Twitter and Instagram for live updates!
The Acumatica Summit 2024 is a celebration of innovation, and LYNQ is proud to be a part of it. Booth 101 is your gateway to exploring the future of manufacturing performance management, and we invite you to join us on this exciting journey. See you at the summit!
Register here