LYNQ Takes the Spotlight at Codestone Customer Day!
Get ready for a day of innovation, collaboration, and technological breakthroughs. We are proud to announce our participation at the Codestone Customer Day 2023 a GOLD sponsor on 23 November! Discover how LYNQ is redefining the landscape of manufacturing management and technology at this year's Codestone Customer Day.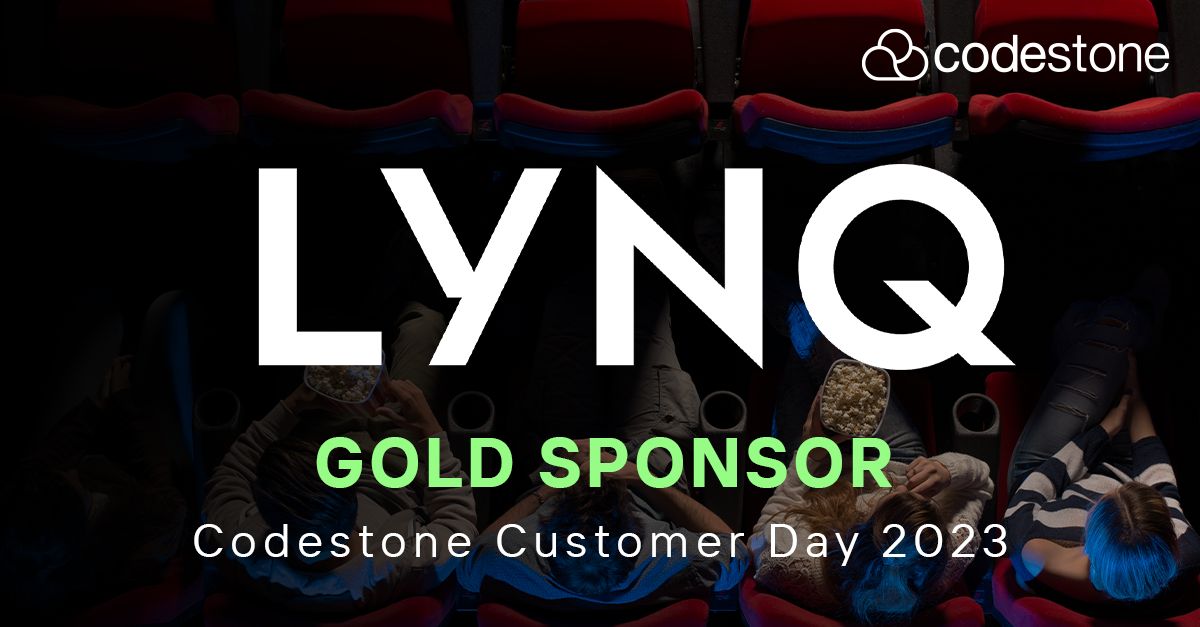 Unlock the Future with LYNQ
At Codestone Customer Day 2023, LYNQ will be at the forefront of the action in the 'Odeon Cinema', showcasing our latest advancements and solutions.
About Codestone
From cloud computing and business intelligence to managed services and cybersecurity, Codestone offers a comprehensive suite of services designed to address the diverse needs of modern businesses. Successfully manage and grow your business with an affordable, powerful ERP solution, SAP Business One, enabled by Codestone.
Here's a glimpse of what awaits you at the event.
Live Product Demonstrations
Immerse yourself in the functionality of our products through live demonstrations. Our team of experts will guide you through the features and showcase real-world applications, providing you with a firsthand look at how LYNQ can revolutionise your business processes.
Interactive Q&A Sessions
Engage with our team during interactive Q&A sessions, where you can gain valuable insights, ask questions, and explore how LYNQ can be customised to meet your unique business needs.
Stay Connected
Join the conversation on social media using the official event hashtag #CodestoneCustomerDay2023. Follow LYNQ on LinkedIn, Twitter and Instagram for live updates, behind-the-scenes glimpses, and more.
Don't Miss Out
Join us on Thursday, November 23, 2023, at the spectacular Odeon Luxe in London's Leicester Square.
This is more than just a customer conference—it's your exclusive entry to the forefront of innovation. Codestone Customer Day 2023 promises to be a day of discovery and collaboration, and LYNQ is excited to be a part of it.
Visit our exhibit to explore the future of business solutions and witness firsthand the transformative power of LYNQ. We look forward to welcoming you to our booth!
Register here